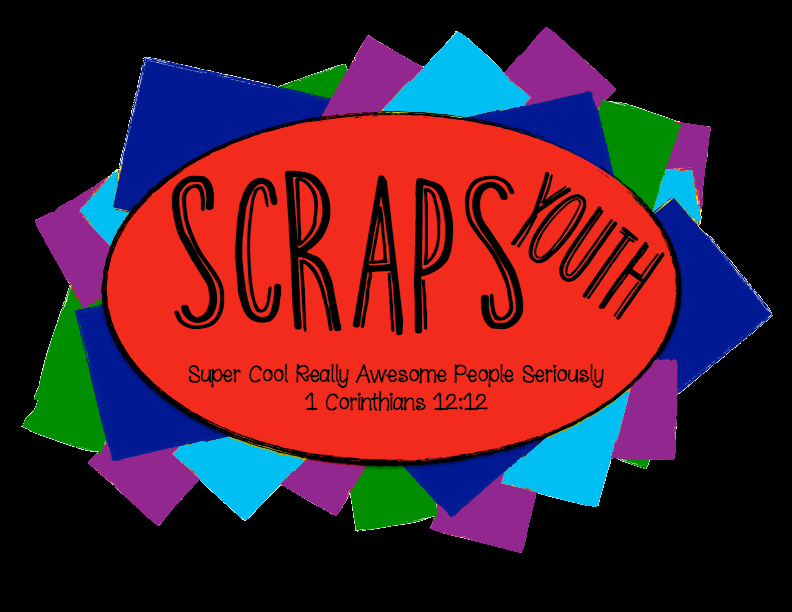 For Dear Youth, Parents, and Volunteers,
I hope everyone is doing well. Congrats to everyone in Anaheim Union High School District who are out for the summer already. Yay! for summer break. Special Congrats to Forrest Dollins (May 24) and Destiny Aragon (June 14) who are graduating High School this year. We are all so proud of you both and can't wait to hear of all the awesome things you do in the future.
I wanted to apologize for not sending out an update sooner. Being a full time student on top of everything else a few things fell through the cracks. I did pass all my classes with A's and am currently looking for a paid teaching internship in Mild/mod Special Education. I appreciated all your prayers and support these past few months.
Scraps Youth have been busy prepping for a jammed packed summer. Our Luau and BBQ fundraisers were huge successes each making about $350 in profit. Thanks for all your help. The church really appreciates seeing the youth and enjoying a fun meal with activities. I attached a few photos at the bottom of this email for your enjoyment.
Sunday May 27 to Monday May 28 the Youth will be going Camping at O'Neil Regional Park. The cost is $10 and we are meeting at 2 pm on Sunday. Please bring a sleeping bag, toiletries, Onesies (if you have one you are encouraged to bring it. I'll be wearing a Dinosaur one), Games, outdoor activities and anything else you think you'd need for sleeping in a tent overnight. We'll be cooking our dinner over the fire and sleep under the stars. I'm looking forward to enjoying the outdoors with you all. Please RSVP if you haven't already.
Sun June 3 we are going Rock-climbing at The Factory in Orange. Cost is $20. You will need to fill out a waiver to be able to participate. Here is the link to sign online: 
https://www.thefactorybouldering.com/services/ We will go out for Pizza at Pepz After. Please meet at AUMC 4 pm and we'll return to AUMC around 7 pm.
Sun June 10th we are having a pool party at Reon's house in Anaheim. Please meet there 4-7 pm. Dinner will be BBQ'd. Here Address is: 519 N Pine Way Anaheim, CA.
Sun June 17th is Graduation Sunday at the 10:30 am service AUMC. We will be recognizing:
Julissa Sanchez & Benny Thompson 6th grade
Rebekah Beard 8th grade
Forrest Dollins & Destiny Aragon 12th grade
We hope you can join us in celebrating these amazing youth.
Sunday June 23 we are having fun with messy water games. Come prepared to get wet and messy with fun games. It will be at AUMC 5:30-7 pm.
I'll be sending out a special email to all the people attending SSP sometime this week updating you all on the specific plans for travel and details.
The youth would love to receive mail from you while they are gone. If you are a parent you can bring mail when you drop of your youth at camp or hand to Nicole if its for SSP. If you are not a parent please send it via mail at the appropriate time. FYI: If you send mail to SSP we have to sing to receive it.
The following is a list of names, dates and addresses:
June 30-July 7 Sr Highers at SSP in Spokane, Washington.
Participants: Anthony Alcala, Silas Dollins, Forrest Dollins, Destiny Aragpn, Dennis Ngo, Luis Sanchez, Starr Stice, Rebekah Beard, James Dollins (Counselor) Nicole Jackson (Counselor)
Once they post the address I'll send it out to everyone.
July 8th- 13th Elementary Camp
Counselors: Forrest Dollins and Luis Sanchez
Campers Name/ Elementary Camp, Camp Lazy W Ranch P.O. Box 579 San Juan Capistrano, CA 92693
July 15th-20 Jr High Camp
Camper: Julissa Sanchez Counselor: Destiny Aragon and Nicole Armstrong
Campers Name/ Jr High Camp, Camp Lazy W Ranch P.O. Box 579 San Juan Capistrano, CA 92693
July 22-28: Sr High Camp
Campers: Destiny Aragon, Rebekah Beard, Syeira O'neill Navarro, Forrest Dollins, Silas Dollins, Luis Sanchez, Chris Kramer,
Counselors: James Dollins, Cheri Smith, Nicole Armstrong, Jason Jackson, Nicole Jackson.
Campers Name/ Sr High Camp, Camp Lazy W Ranch P.O. Box 579 San Juan Capistrano, CA 92693
We have a lot going on this next few months. All the dates are below. Youth Fellowship on Sunday August 5 will be planning whats we are doing to share in service on August 12th. The church loves to hear about our experiences at Camp and SSP. They supported us in prayers and finances so its our way of thanking the congregation.
Details for Upcoming events:
Sun May 27-Mon May 28: Camping Overnighter @ O'Niel Regional Park
Sun June 3: Rock-climbing @ The Factory with Pizza after
June 10: Pool Party @ Reon's 4-7 pm
June 17: Graduation Sunday 10:30 am
June 24: Messy Water Wars 5:30-7 pm
Sat June 30-July 7: SSP in Spokane, Washington
Sun July 8-Fri July 13: Elementary Camp @ Lazy W Ranch
Sun July 15- Fri July 20: Jr High @ Lazy W Ranch
Sun July 22-Sat July 28: Sr High Camp @ Lazy W Ranch
Sun Aug 5: Youth Fellowship Aumc 5:30-7 pm
Sun Aug 12: Share in Church AUMC 9 am & 10:30 am with dessert after
Let me know if you have any questions, concerns, or comments.
Blessings,
Nicole Jackson
Youth Director
Anaheim UMC